Massage Therapy
Massage therapy is an integral part of our therapy programs. One of our most experienced massage therapists is Eliseo. His story is part of the heart of Pasitos de Luz.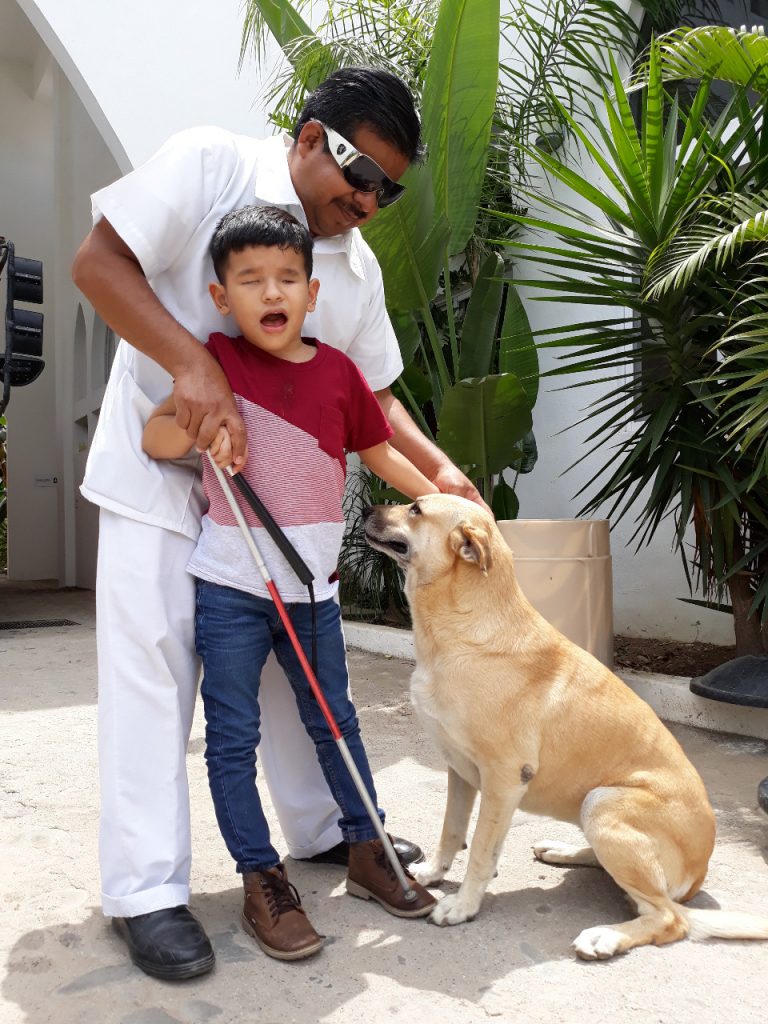 Blind from birth, Eliseo grew up in Tuxtla Gutiérrez, the capital city of Chiapas state. Eliseo has been working at Pasitos de Luz since 2008. After arriving in Puerto Vallarta, he decided he wanted to help other people with disabilities, to offer them the love and support he never had.
Eliseo gives massages to our most frail and physically underdeveloped children. "I love it when the children respond to the muscle stimulation I give them" he tells us. "I feel like I wake up their senses and, slowly but surely, they start getting to know their own bodies through these sensory waves" he says.
Eliseo's personal experience has been vital to him supporting other blind children to develop self-confidence and a sense of purpose in life. Alexis is a little boy who was born without development in his eye sockets. He could not even walk when he came to Pasitos. Thanks to Eliseo's careful mentoring, he learned to walk with a cane and learned to interact with the world around him.
Eliseo shares these profound words, "what counts is each person's mind and personality, not their disability. If you cannot understand that, then you are blind even though your eyes can see".