A Match Made in Heaven
By John and Linda Jameson, co-owners at MayanRental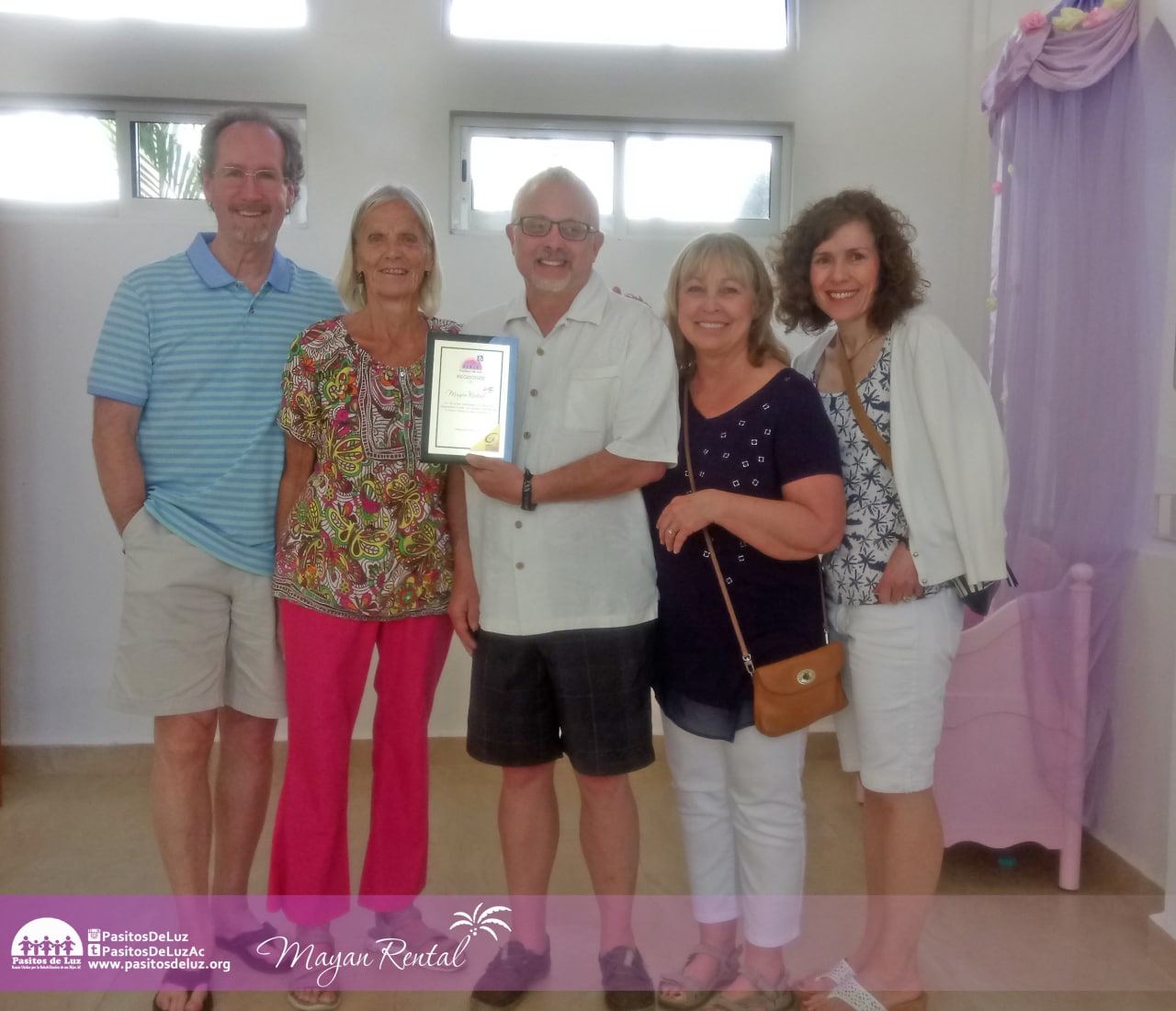 For almost 20 years, MayanRental has made it possible for couples and families to enjoy a luxury vacation by renting out timeshare weeks that their owners can't use at Vidanta resorts.
Very early on, we decided to seek out a charity in Mexico that needed private support and committed to substantially support them. The moment we met Yolanda, the founder of Pasitos de Luz, and saw their work serving disabled kids in their humble facilities, we knew we had found our connection.
"The moment we met Yolanda, the founder of Pasitos de Luz… we knew we had found our connection…"
Light for a Dark Situation
Yolanda and her husband, Arturo Sr, raised their two sons in Puerto Vallarta, and all of them have stayed close to their roots, building the charity from the ground up; a charity built by Mexicans for Mexicans. Pasitos de Luz is translated to "Little Steps of Light".
Yolanda and a team of employees and volunteers passionately serve the desperate needs of mothers with children who have disabilities. The death of her sister from an incurable disease stirred a passion in her that is still burning today. Over the 20 years, this fully registered charity has grown from its humble beginnings to almost 130 children, with as many and more on a waiting list for the services that are provided free-of-charge. Over the past few years, Pasitos was able to move out of its simple facilities to a new building, called Casa Connor, that is designed to meet its exact needs.
New Reality
When the pandemic hit, Pasitos de Luz went from a charity providing services at the Casa Connor facility to a charity with no children on site. Like the rest of the world, closures of schools, businesses and industries created a new reality. Pasitos de Luz quickly adapted and partnered with the community to ensure help for as many people in need as possible.
Pasitos went from helping the children at Casa Connor to supporting their entire families, as well as its own staff and their families. Its foreign foundation partners were some of the first to step up. Anne-Marie Haynes and LarsJan Aberg from the Canadian Children's Shelter of Hope Foundation began providing food parcels for 30 of the Pasitos de Luz families. Chris Amo from the Children's Shelter of Hope Foundation in the United States also began purchasing and providing food and necessities for another 30 families. Pasitos de Luz also worked together with its new pandemic partner, the Vallarta Food Bank, in putting together dispenses for 100 families.
In total, they have been working with all their partners, helping approximately 700 people.
MayanRental presents Riverfest 2022
MayanRental is proud to be the naming sponsor of the tenth Riverfest fundraiser at El Rio BBQ Bar, a large open air venue on the river that has also been supporting Pasitos personally. This event is an absolute blast with excellent food and drink and continuous live music.
Mark your calendars for February 26 and 27, 2022. In the meantime, El Rio has good food and live music 6 days a week, so stop by!
How You Can Help
Pasitos de Luz is a registered non-profit charity that provides care, therapy, nutrition and wellness, education and more, for children with disabilities from low-income families in Puerto Vallarta and Banderas Bay. If  you would like to join this worthy effort, here are some valuable links:
HOW TO TAKE A TOUR TO FIND OUT MORE
Of course, our friend COVID-19 is limiting our options. HERE ARE THE CURRENT LIMITATIONS
Despite the challenges, Pasitos de Luz has been able to install a new therapy pool and children have now started back, with 20 to 25 children attending per day as of April 12.
Thank you MayanRental for your kindness!