Lucero Valentina Rufino Mencía was born on December 11, 2017. She was born to a young couple, Karen and Rodrigo, with Karen being just 20 when Lucero was born. 'Lucero' means 'carrier of light' and the first-time parents chose this name because she was a ray of light in their lives. Lucero is their only child.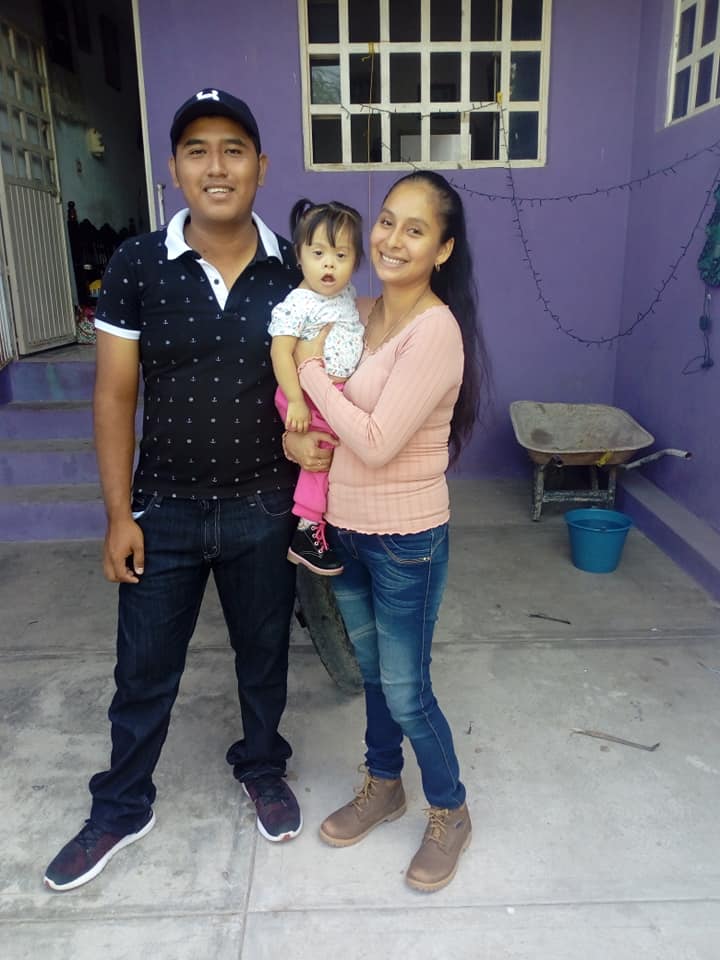 Lucero was diagnosed with Down Syndrome at 8 months. When she came to Pasitos de Luz in February 2019, she could not move herself in any way, and showed no signs of trying to move. She could not sit up by herself and she could not eat by herself. She was unable to roll over, crawl or walk. Her muscles were under-developed and loose. As with all our children, we developed a structured therapy and nutritional plan for Lucero; our ultimate goal was for her was to walk unaided by early 2020.
In March 2019, Lucero began her one-on-one physiotherapy sessions with our therapist Belén, who focussed on improving her muscle tone and strength. After a few short weeks, Lucero was crawling! However, Belén was concerned that Lucero was crawling on her side and not with her head up as she should be. Her ingenious solution was to hook up a walking frame to a harness. This successfully encouraged Lucero to crawl correctly! But then, at a regular check-up, our in-house doctor Fabiola noticed that Lucero also had significant problems in her knees that would require some very specific strengthening exercises. Through a series of slow and patient sitting and standing exercises over several months, she built needed strength in her knees.
First steps and a major breakthrough in 2020!
Lucero took her first ever steps in November 2019. Pasitos de Luz actually means "Little Steps of Light" and so it is always a particularly magical moment for us when kids reach this milestone. As you can see in the following video taken in late 2019, Lucero had enough strength in her legs to walk with the aid of a walker.
[Video length = 2 minutes 42 seconds]
The final breakthrough came at the end of February 2020. Belén had gradually been building up Lucero's confidence by encouraging her to navigate different types of irregular surfaces, such as the concrete area at the entrance to Casa Connor, still with the help of the walker. The challenge was to wean her off the walker and entice her to take those all-important first steps unaided. Lucero absolutely loves squeaky balls and so Belén used these as rewards to get the little girl to slowly but surely take one step and then another, with the walker hidden well out of sight.
We are all so proud to share the heartwarming experience of seeing Lucero walk all by herself! All those months of patient work and encouragement finally paid off. Watch Lucero, our 'carrier of light', as she takes her own 'little steps of light'.
[Video length = 9 seconds]