Leonardo Arechiga Picazo
Leonardo, or Leo as he is affectionately known, is 3 years old and started at Pasitos de Luz in February 2019, just a couple of weeks after his second birthday. While pregnant with Leo, his mother Irene sadly came down with the Zika virus, which is transmitted through mosquito bites. The virus was then passed onto Leo, significantly affecting his development, particularly his motor skills.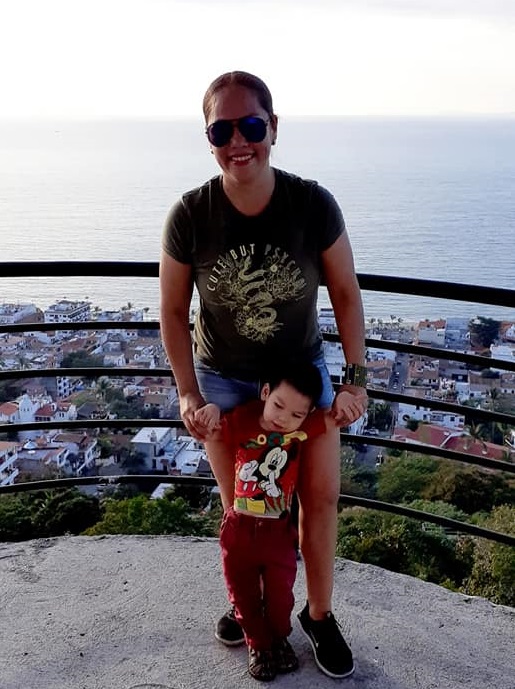 Leo lives with his mother Irene and his father César in the Educación neighbourhood of Puerto Vallarta. Both of his parents have to work to make ends meet and so, when a family friend told them about Pasitos de Luz, they immediately got in touch to ask whether Leo could be enrolled. Since the young family were of very limited means and Leo was desperately in need of physiotherapy, we were more than happy to welcome Leo to Pasitos de Luz.
When Leo arrived at Pasitos, his mobility was extremely limited. He had only been receiving one physio session a week at IMSS (the Mexican state health provision), which was not nearly enough. We immediately set about creating a detailed therapy and nutritional plan for Leo, setting clear milestones that we were ambitious he could achieve; the first of these was that he could sit up by himself.
Leo learns to roll over, sit up and smile
At the beginning of 2019, Leo began working with our British volunteer physiotherapist Paula, who has been impressed with and greatly cheered by the progress he has made, as she tells us below:
"I first worked with Leo in February 2019 when he began attending Pasitos de Luz at the age of 2. At that time he was often quite distressed, irritable and unable to make purposeful movements or hold his head up.
Over the summer months while I was back in the UK, the Mexican physios continued to work with him, especially Ruth, one of five newly qualified physios undertaking their year's service. She had worked especially hard on sensory input for Leo and, as a consequence, he was much more relaxed and settled when I returned in October. However, he was still unable to hold his head up or attempt any purposeful movement. I worked on head control, activities to encourage him to use his hands, rolling over and beginning to take some weight through his legs.
Leo now loves his therapy sessions and is cheerful and more engaged. He is now able to hold up his head, can support his weight through his legs with help and is beginning to reach for toys, balls etc. The aim will be to work towards him being able to roll over and to sit unsupported.
He still has a long way to go but his progress has been really promising thanks to Pasitos de Luz!"
[Video length = 1 minute 12 seconds]
"Since Leo started at Pasitos de Luz, he has improved in so many ways"
Irene, Leo's mother, has been so impressed with the progress Leo has made since he started at Pasitos de Luz, that she got in touch with us through Facebook to share her thoughts. We exist so that the kids we support and their families can move forward together, and it is always heartwarming to hear positive feedback from parents:
"Since Leo started at Pasitos de Luz, he has improved in so many ways. Thanks to the therapies he has received, he now has much better control of his head. He can also move his hands by himself and is able to reach them up to his mouth. I have also noticed that he sleeps much better. Overall the control that my Leo has over his own body is amazing compared to where he was a year ago and I am really confident that one day he will be able to walk. This is all thanks to the incredible care he has received at Pasitos de Luz."
Donate
Every donation, even the smallest, makes a difference.  Please join us in supporting Pasitos de Luz and send your donation today.
Click Here
Volunteer
Think you could be of service to our community at Pasitos de Luz?
Click Here