Our Services
From the very beginning, Pasitos de Luz opened its doors to offer love, support and rehabilitation to the special children of Puerto Vallarta and its surrounding areas. Our services are wide-ranging and essential to the wellbeing and improvement of each of our special children's conditions.
We offer FREE day care and therapy services (as most of the parents are single mothers) to enable the parent(s) to work. We focus on providing specialized care, therapies, special education, music, dance, art, balanced meals and nutritional aid (some children take over 45 minutes to feed).  We offer a fun, caring, nurturing environment where the children can love and be loved.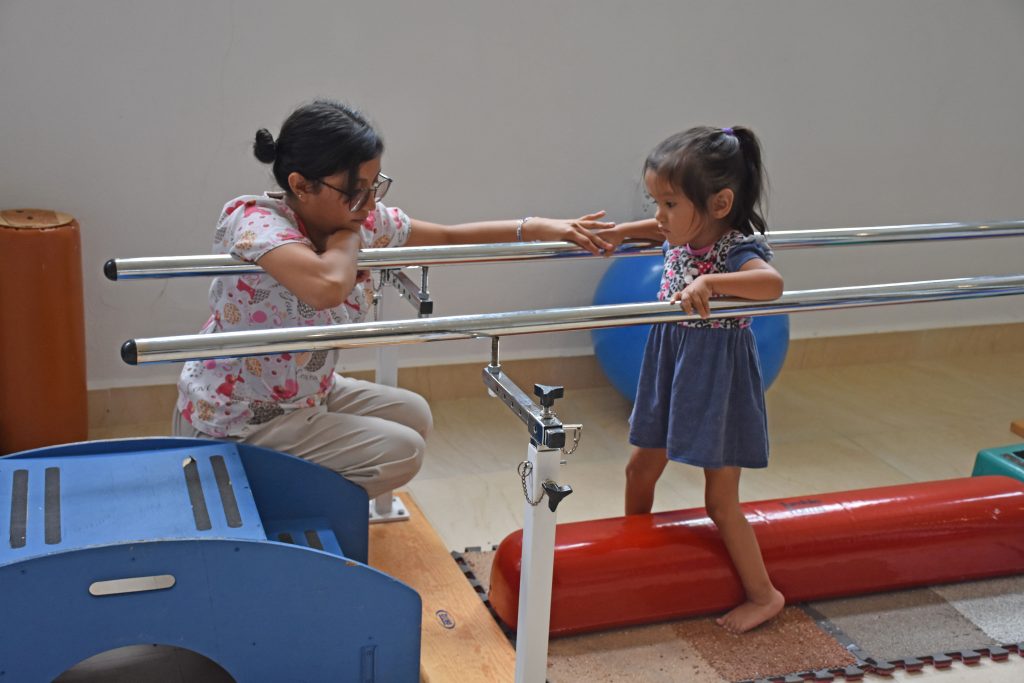 Specialized health and work plans
When a child comes to us, he or she is given a complete examination by our on-site doctor. A diagnosis and health program is developed for each child and our staff introduce a work plan with milestones. When possible, children are also given educational goals to help them achieve their highest level of development. Nutritional deficiencies and needs are also identified. Based on the overall diagnosis, we give each child a comprehensive plan. In addition, the families are provided with education on how to incorporate these plans into the home.
Working hard for our kids
We provide services Monday to Friday throughout most of the year. We close over Christmas and New Year, Easter and for two or three weeks during the summer rainy season.
We begin our day at 8:00 a.m. The children are helped onto the bus from our former location in the Pitillal neighbourhood (or are picked up along the route) and are taken to Casa Connor by 9:00 am. At 4:00 pm the children are helped onto the bus again and are taken back to their parents. They are dropped off by 5:00 pm at the location where they were picked up.
Beginning in 2021, we plan to begin to offer short-term respite services to families.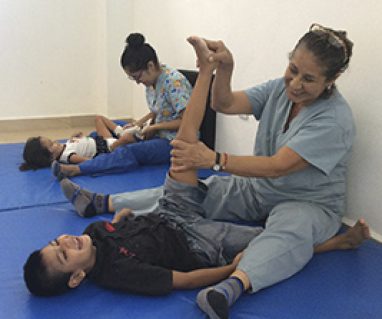 Therapy/Rehabilitation
Our therapy programs include physical therapy, early stimulation, occupational therapy, hydrotherapy and electrotherapy sessions. Rehabilitation at Pasitos de Luz is an interactive learning process between the therapist, child... Read More [ + ]
Educational Programs
We offer special education, recreational activities, plus art, music and dance workshops. Pasitos de Luz is, for many of our children, a 'home away from home' and an integral part of that home environment is our special education ... Read More [ + ]
Nutrition and Wellbeing
We aim for all the kids who come to Pasitos de Luz to be as happy and healthy as possible. Sadly, we sometimes receive kids at Casa Connor who are undernourished and haven't been given the love and emotional stability that they so... Read More [ + ]
Recreation
Casa Connor is a joyous place to be, and this is because the children are encouraged to do one very important activity: play! For children, play is an activity that helps them develop important skills they will need later in life... Read More [ + ]
Results
Pasitos de Luz is pleased to announce that each year we see numerous positive results and heart warming successes! We are proud of the many achievements of our kids through the years. We are also proud of the partnerships we have ... Read More [ + ]
Donate
Every donation, even the smallest, makes a difference.  Please join us in supporting Pasitos de Luz and send your donation today.
Click Here
Volunteer
Think you could be of service to our community at Pasitos de Luz?
Click Here