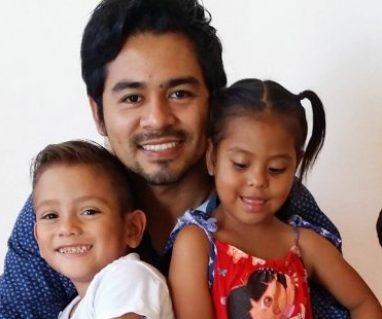 Arturo Ayala Jr.
Biomedical Engineer / Pasitos Director
In 2013 Arturo graduated as a Biomedical Engineer from the Autonomous University of Guadalajara. After completing the program, Arturo felt compelled to volunteer and provide service where help was needed at Pasitos de Luz. His interest in Pasitos de Luz was and is linked to his moral beliefs and the development of his personal self. His plan was to donate a year of service to Pasitos but after that year he was hooked and it became an ongoing commitment. Arturo has found purpose in his life from the children of Pasitos and lives his values through his work with and for the children. He uses his strengths and talents to make a difference in the lives of children with disabilities. As director, Arturo provides leadership in the overall management and public relations, and acts as a community liaison. Working with Yolanda, Arturo helps to ensure a caring, inclusive and empowering environment for the staff and children at Pasitos de Luz.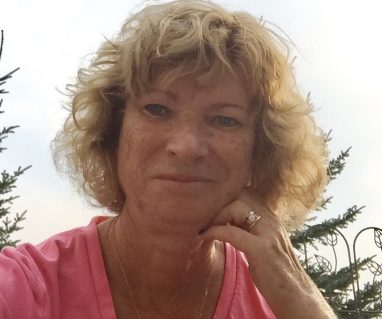 Barbara Bremner (Secretary/Treasurer)
Retired Teacher / Educational Administrator / Educational Consultant
Barb holds a number of university degrees, culminating with a doctorate in higher education administration/leadership. She taught mathematics and physics for several years, followed by management positions including dean, and associate vice president academic & research at Saskatchewan Polytechnic. She has served on academic boards and service boards, including chair of a provincial post secondary education board. She has also served as president of condominium boards for over 10 years. Barb has been self-employed as an educational consultant since 2011. Puerto Vallarta has been a part of her life each year since 1975. Barb met Yolanda and Pasitos de Luz in 2011 and it changed her life. It has been a labour of love to help the children, coordinate fundraisers, write newsletters and newspaper articles, and assist with management processes to further the mission of Pasitos de Luz. She and her husband, John, spend fall and winter months in Vallarta each year.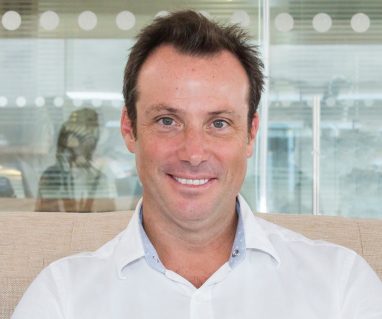 Alexis Silva Brisset
Real Estate / Business person / Publishing
Born in Mexico City but raised in Puerto Vallarta, Alexis Silva Brisset comes from a family with a long tradition in the real estate industry. Currently, he co-directs Silva Brisset Realtors, one of the leading real estate agencies in Banderas Bay. Alexis received most of his education in Canada. He holds a degree in Geography and Environment Management from McGill University in Montreal and a master's degree in Environment Management from a prestigious university in Lausanne, Switzerland. In addition to his role in the local real estate market, he participates in the editorial and media business sector with his company Vallarta Lifestyles Editorial Group, and he is also one of the movers and shakers of the gourmet restaurant industry in Puerto Vallarta. Alexis has a strong interest in technological and environmental development and has a special commitment to the place where he spent his childhood. He became acquainted with the work of Pasitos de Luz thanks to Brian Collins, member of the patronage Pasitos de Luz Casa Connor, and from then on he decided to actively participate and join efforts to benefit the organization.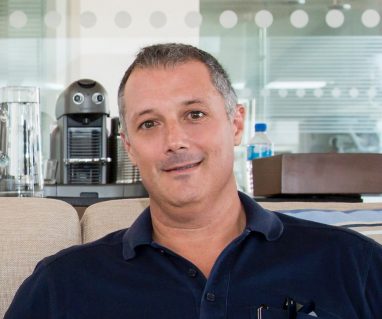 Diego Silva Brisset
Real Estate / Business person / Publishing
Originally from Mexico City, Diego Silva Brisset spent much of his childhood and youth in Puerto Vallarta, Jalisco (where he currently resides and has developed a professional career). He studied college in Montreal, Canada, and holds a degree in Business Administration from Concordia University. Diego has been involved in the real estate industry for more than 25 years. Currently, he co-directs Silva Brisset Realtors and has a leading role in the editorial and media sector with his company Vallarta Lifestyles Media Group. In addition to this, he participates in the gourmet restaurant industry in Banderas Bay. Giving back to the community is one of the main goals for Diego, besides his business enterprises. Ever since he became acquainted with the mission of Pasitos de Luz, he decided to get involved and support the children that receive care and attention at the rehabilitation center.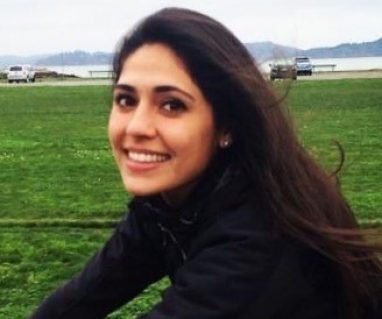 Isabella Camacho Gomez
Attorney at Law
Isabella is a partner and attorney at law at Dinorah Gómez & Asociados Asesores Jurídicos. Isabella has over 10 years of legal experience, working with both local and international clients. Isabella received a law degree from Panamerican University in Mexico and a Masters degree from Abat Oliba in Barcelona, Spain. Isabella's passion lies in immigration, real estate, corporate and international law. She is also passionate about helping others in need, which has drawn her to provide her expertise to Pasitos de Luz and Casa Connor. Isabella is fluent in Spanish, French and English.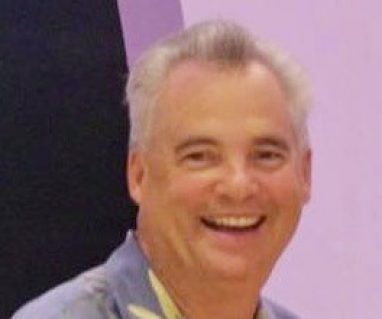 Brian Collins (President)
Entrepreneur / Business Owner
Brian is a leader in business. He is an owner and co-owner of restaurants in Canada and Puerto Vallarta and is highly respected in the construction sector. Brian and his wife Lynn work with a number of charities and have provided much-needed assistance to local Vallarta charities, including Pasitos de Luz. Brian provided leadership and played a fundamental role in the building of Casa Connor. Brian's philanthropy and love of good causes in Vallarta is evident in all that he says and does. Brian has assisted in the development of processes that demonstrate the credibility of the causes he supports. He provides time, expertise and financial/fundraising support.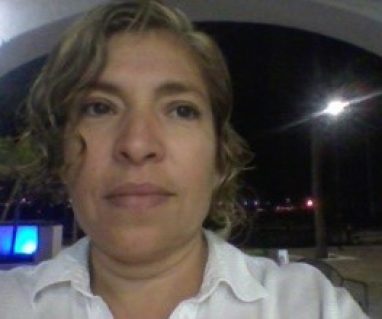 Dora Luz Luna de Diós (Vice President)
Business Owner
Dora Luz Luna has experience managing various companies for 20 years. Dora has collaborated in projects and activities in those companies in the areas of finance, human resources, sales, and general resources. Dora is currently a partner in Marina Spa Salon and Marine Institute. At the Marine Institute, Dora is mainly in charge of courses related to Personal Development. Dora collaborated with the builders of Casa Connor, acting as the external administrator. Through her work with Casa Connor, Dora came to know the work of Pasitos de Luz, which has moved her deeply. She has been touched by the children, as well as the dedication and altruistic work of so many people. Dora's interest in collaborating and working with Pasitos de Luz is related to a commitment to the service of others.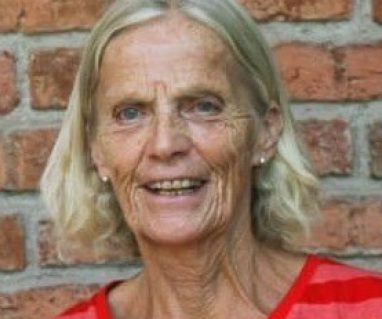 Teena Oudman
Retired / Humanitarian / Casa Connor visionary
Teena retired in 1999. Teena and her husband Peter purchased a motor home and travelled for three and a half months down the east coast for their first trip. What they did not realize is that it would also be the last trip in their motor home. Shortly after returning from that trip, they found out that their three and a half year old grandson, Connor, had Hunter Syndrome. Connor passed away on October 10, 2011, aged fifteen. Teena, Peter and their family were able to provide everything that Connor needed in his short life, but they had been to Pasitos de Luz and saw with their own eyes that this was not the case for everyone. Teena and Peter met Yolanda in 2007 and fell in love with her and Pasitos de Luz. Teena had a vision to build a castle for the children with disabilities in Banderas Bay. When she told her daughter, she said - we can call it Casa Connor. Teena and Peter volunteer for many causes in their communities of Puerto Vallarta and Calgary. They devote time, effort and love to so many in need and, in particular, the children of Pasitos de Luz, who all know both Teena and Peter very well, based on their frequent visits to help the children. For Teena and Peter, it is the best retirement they could ever wish.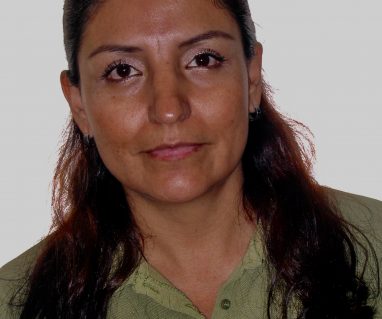 Gloria Peña
Business Owner
Gloria is the owner and managing director at Destination Management Company - Vallarta Travel Advisors (DMC - VTA), a company that coordinates all services for groups (congresses, conventions, incentives, special events and weddings) around the bay. She was born in Mexico City and studied a technical degree in tourism (Colegio de Bachilleres #4 - CDMX). Gloria worked in a variety of positions in hotels until opening her own business in 2004. When she opened the business, she decided to look for an association to help and found Pasitos de Luz. She came to know Yolanda and saw the great work happening at Pasitos. Gloria believes Yolanda's faith is her example to follow and she asks God to allow her to be close to Yolanda to learn more about the true propose in life: help our brothers in need. Gloria sees the great opportunity to help, she is in love with the project and when she can, she would love to work closer to or inside Pasitos because for her "that's where God is".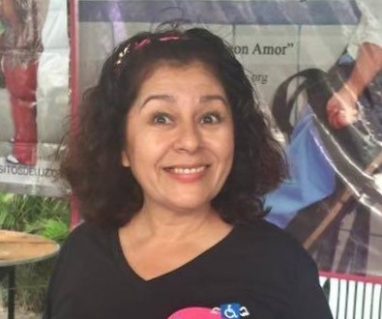 Yolanda Sánchez
Pasitos Founder
Yolanda was called to help those in need after the death of her sister Astrid Elizabeth at the age of 21 from respiratory failure on May 23, 1997. Yolanda would feel her absence, and felt she needed to help, to do something. She knew there were so many in need who have to fight for so much, like parents with a special child with a disability. After offering her services as a volunteer, Yolanda realized she could still do more, so she chose to dedicate her life project to helping children with disabilities and to help their families. On December 2, 1999, Yolanda joined together a group of mothers and 8 children with disabilities. She and the mothers were supported and advised by a specialized therapist. Yolanda believed there must be a "light" for these mothers and that our "duty" is to help lighten their load. So Pasitos de Luz, "Little Steps of Light", was born. It was born with all the enthusiasm and love she feels for these children and especially to provide support for mothers who need to work and raise their very special children. Yolanda is integrally involved in the day-to-day operations and focuses on therapy, treatment, love, empowerment and care for the children.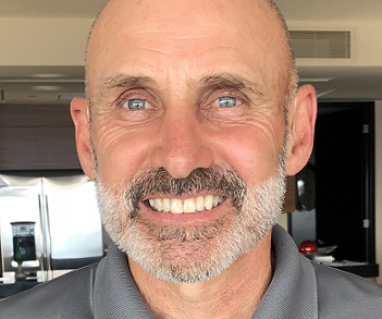 Mike Sortino
Entrepreneur / Investor
Mike has 40 years of experience owning and investing in Transportation, Warehousing, Distribution, Food Manufacturing and Commercial Real Estate. Originally from Omaha, Nebraska, he currently splits his time along with his wife Anna between Nebraska, Nevada and Puerto Vallarta. Mike and Anna support a wide variety of family charities around the world through Reruns R Fun, a charity founded by Anna Sortino in 1995.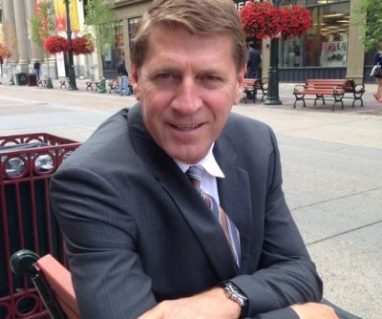 Stephen Verhoeff
Entrepreneur / CEO
Stephen is a proven executive and leader in business. He has founded or co-founded six (6) business & non-profit organizations. Stephen took Hemisphere GPS public in 1996 and as the CEO, he grew the company from startup to $80M in revenue. Currently in his role as a Co–President of Canwest/Advance Flooring, Stephen has grown the business to become a national service provider for The Home Depot. He is also currently active as a major shareholder of Trading Post Brewery. Stephen is active in non-profits. He founded CCRE (Canadian Carpet Recovery Effort) and serves on TWU Spartan Foundation. He is a past board member for Promise Keepers Canada and is currently active as a fundraiser and speaker with Opportunity International as an advocate for the poor. Stephen has a lifelong interest in helping others in need. Stephen has a Bachelor of Commerce from University of Calgary, graduating in 1986.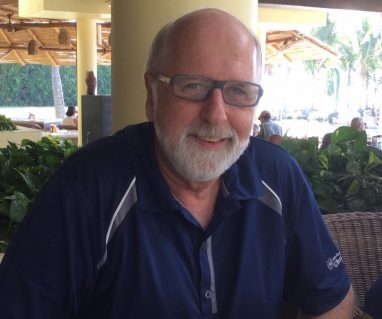 Clarence Weening
Entrepreneur / Business Owner
Clarence is President of Rainbow Contractors Ltd., a family-owned business and manufacturer of commercial millwork, since its establishment in 1971. Clarence and his wife Jean attend the same church as the parents and grandparents of Connor Vanderveen, who was handicapped and passed away at age 15 from Hunters Syndrome. Clarence and Jean became involved with Casa Connor through this affiliation. Clarence took on a lead role of capital fundraising to help move Casa Connor forward to its completion in a timely manner and to meet the needs of the children of Pasitos de Luz. He and his wife have been crucial financial contributors, both personally and as a corporation. Clarence is a member of his church board, Board of Governors and executive for The King's University in Edmonton, and Board of Governors for the foundation of The Kings University, whose role is to undertake special fundraising for capital projects and needs of the university. Clarence's involvement with Casa Connor and Pasitos de Luz is driven by his desire to help those in need. He strives to help with capital fundraising and in bringing awareness to what they believe is a very worthwhile and life-changing project - the children of Pasitos de Luz.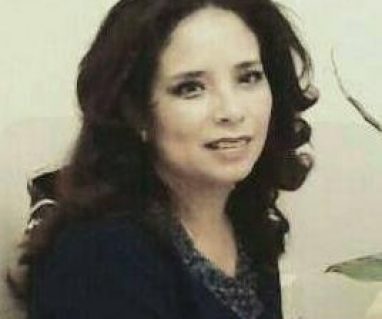 Dr. Theresa Zarate
Medical doctor
Theresa is a local medical doctor in the Bay of Banderas. She completed her studies at the Autonomous University of Guadalajara and has a daughter, Abby, who has special needs.

Luis Hernandez
Entrepreneur / Business Owner
Luis is a businessman in Banderas Bay who was born and raised in Guadalajara. He lived in California for six years in the 1980's. Luis has been married for 17 years, and he and his wife have an 8 year old daughter. Luis has always wanted to help and give back to the community and, through this desire, he found Pasitos de Luz. Luis says "Arturo and Yolanda from Pasitos de Luz are fine people who give their heart and time everyday for the children; children who deserve quality and dignified attention. I am determined to help the best way I can and do it gladly".
Donate
Every donation, even the smallest, makes a difference.  Please join us in supporting Pasitos de Luz and send your donation today.
Click Here
Volunteer
Think you could be of service to our community at Pasitos de Luz?
Click Here