¡Bienvenida/o a la familia Pasitos de Luz! De parte de nuestros niños, staff y voluntarios, y de parte del hotel Hyatt Ziva, le agradecemos su interés en apoyar a los niños con discapacidad de Puerto Vallarta y Riviera Nayarit a alcanzar su máximo potencial. ¡Ya está ayudando a cambiar vidas!
Welcome to the Pasitos de Luz family! On behalf of all our kids, staff and volunteers, and on behalf of the hotel Hyatt Ziva, we thank you for your interest in supporting children with disabilities in Puerto Vallarta and Riviera Nayarit to be the best they can be. You are already helping to change lives!
Somos una Asociación Civil sin fin de lucros fundada por mexicanos hace más de 20 años en la Colonia Bobadilla de Puerto Vallarta. Cuando empezamos, teníamos un sólo cuarto donde ofrecíamos terapias básicas a 6 niños, cuyas mamás estaban desesperadas de poder salir a trabajar para poner pan en la mesa. Hoy en día tenemos nuestro proprio centro de terapias y apoyamos a más de 130 familias locales, gracias a personas como usted, quienes se abren el corazón a ayudar a los demás.
We are a local registered charity that was founded by Mexicans over 20 years ago in the Bobadilla neighbourhood of Puerto Vallarta. When we first started, all we had was a single room in which we offered basic therapies to 6 kids, whose mothers were desperate to be able to go out to work to put bread on the table. Today we have our own therapy centre and support over 130 local families, thanks to people like you, who open their hearts to others in need.
No cobramos ni un centavo por nuestros servicios. Dependemos 100% de donaciones y la generosidad…
We don't charge a cent for any of our services. We rely 100% on donations and goodwill…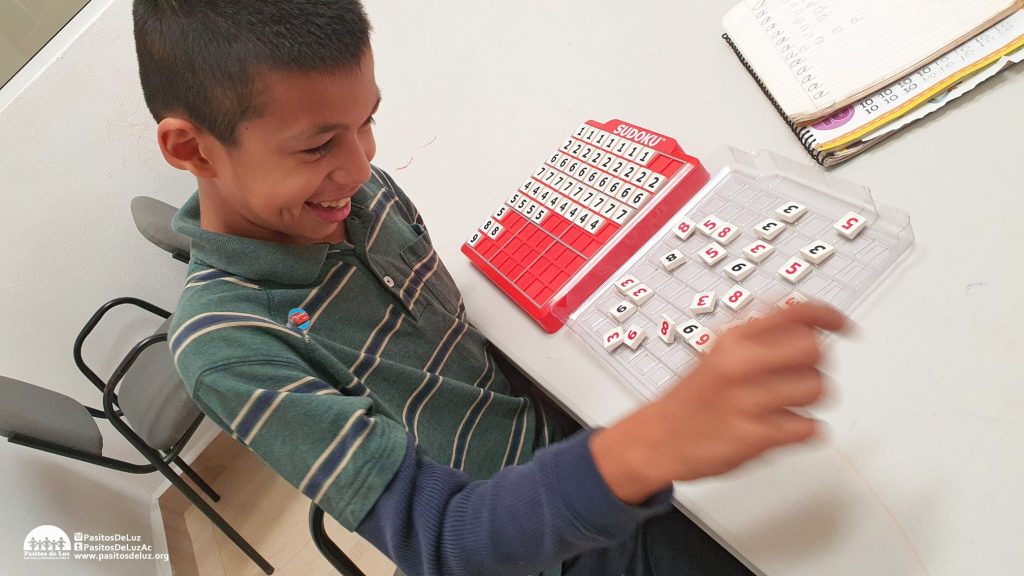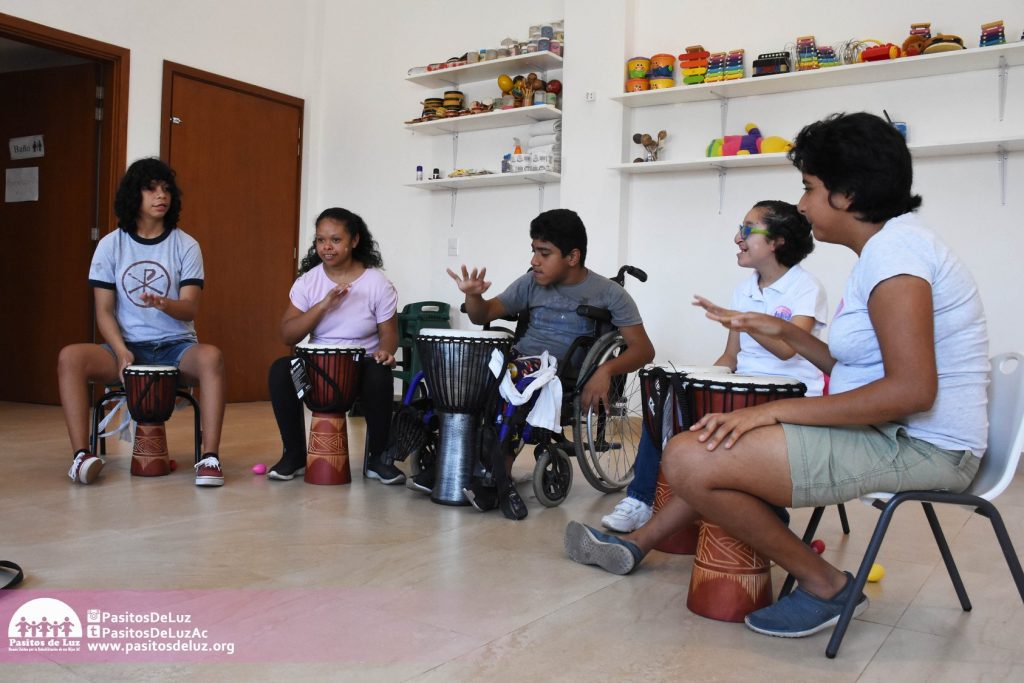 ¿Cómo puedo involucrarme? How can I get involved?
Hay muchas maneras de "ser Pasitos". Puede visitarnos o hacer voluntariado, puede donar de nuestra Lista de Necesidades o puede dejarnos un apoyo económico, o en las urnas colocadas en el Hyatt Ziva o en línea aquí. Para mayores informes, favor de llamar o enviar un mensaje de WhatsApp a Arturo, Cel +52 322 103 7938
There are many ways you can make a difference at Pasitos de Luz. You are more than welcome to visit us or volunteer, you can donate from our list of necessities or you can leave us a donation in one of the donation boxes at the Hyatt Ziva or online here. We are more than happy to answer any questions! Just call or send a WhatsApp message to Arturo on +52 322 103 7938
Gracias desde el fondo de nuestro corazón.
Thank you from the bottom of our hearts.