There are two partner agencies that can provide a US tax-deductible receipt on behalf of Pasitos de Luz as registered US 501(c)(3) organizations: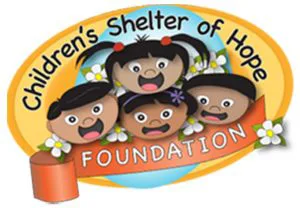 Children's Shelter of Hope Foundation
CSHF is a small, compassionate "grassroots" US non-profit corporation dedicated to improving the lives of disadvantaged children living in the Bay of Banderas area of Mexico. Their hardworking, "hands-on" board is involved directly with providing financial, volunteer and material support for basic monthly needs and special projects that will offer hope to the children and make a major difference in their lives.
Ways to donate:
1. Credit Card – Donate by credit card at www.cshf-us.org/ . To donate by credit card will require you to set up a Paypal account as outlined at the CSHF website. Please specify in the comments section of PayPal that the donation is for 'Pasitos de Luz'. Thank you for your generosity!
2. PayPal – You have the option to make a donation by PayPal. Just follow the 'Click Here to Donate' button on the CSHF website.
3. Check – You can send your donations by check to: Children's Shelter of Hope Foundation, P.O. Box 3135, Montrose, CO 81402. Please specify 'Pasitos de Luz' as the charity in a covering note and write the check out to Children's Shelter of Hope Foundation. Many thanks!
Banderas Bay Charities is a non-profit organization working in the Bay of Banderas, Mexico. Its mission is to increase educational and economic opportunities through community development programs in the areas of education, environment and animal health. Visit their website at www.bbcinc.org.
Ways to donate:
1. US Tax Credit: Cash, US Checks, Auto BillPay or Wires – Checks made payable to Banderas Bay Charities, Inc. Please contact Amy Welch at for detailed guidance for making your donation using any of the above options.
In the memo section please write that you are supporting 'Pasitos de Luz'
2. Stock Transfer – BBC Inc, has a Schwab account (formerly TD Ameritrade) to accept stock transfers. Schwab does not allow us to post the account information. Please ask Amy Welch at  for more information about this option.
3. Credit Cards for US Tax Credit – Credit cards are accepted online through PayPal and US Bank through the BBC Inc. secure website or contact Amy Welch for more information.
Thank you for your kindness!